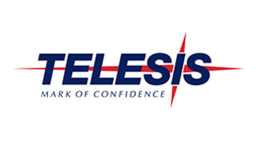 TMM4200/4215 pneumatic needle embossing systems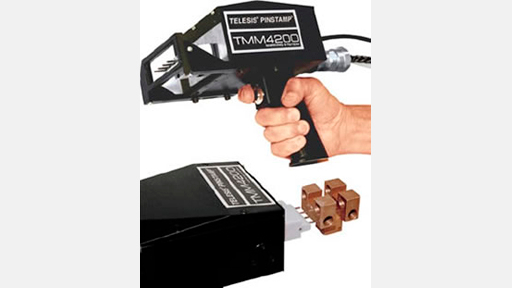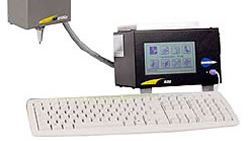 Product Features:
Compact and fast multi-needle marking system
Manual handling or installation
Optionally two or four needles
Marking ranges: 24 mm x 130 mm or 48 x 12 mm (TMM4200), 100 mm x 13 mm (TMM4215)
Marking speed: max. 8 characters/s
Typical penetration depth: 0.33 mm (standard steel)
Compensate for unevenness of up to 6.5 mm
Markable materials: metal and plastics
Air supply: 4.3-8.3 bar
Protection classes: IP 41, TMM4215 optional IP00 (unprotected)
no PC required
Description:
The TMM4200/4215 pneumatic needle embossing systems are multi-needle dot peening systems for permanent component marking. The robust and compact systems are available for manual handling or in built-in design. The needle punchers with either two or four embossing pins can mark components made of sheet metal, cast iron, machined metal or plastic with marking speeds of up to 8 characters/s in a marking area of 24 mm x 13 mm up to 100 mm x 13 mm. In standard steel, an embossing depth of up to 0.33 mm is achieved. The system is equipped with a compact controller TMC420 for configuration and operation. Communication with a higher-level control unit takes place via RS232 or RS485 interfaces as well as via digital inputs and outputs. The pneumatic needle embossing systems TMM4200/4215 are used in manual workstations for marking smaller series or for very large components. For integration into stationary applications with limited space, installation versions are available. The marking head can compensate for unevenness of up to 6.5 mm, and is also suitable for marking curved surfaces as well as workpieces which can´t be precisely positioned. Typical applications include the production of serial numbers, chassis numbers or 2D data matrix codes. Automatically generated markings with time, date and shift codes are also possible. User industries are the automotive supply and automotive industry.