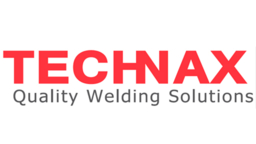 System for resistance welding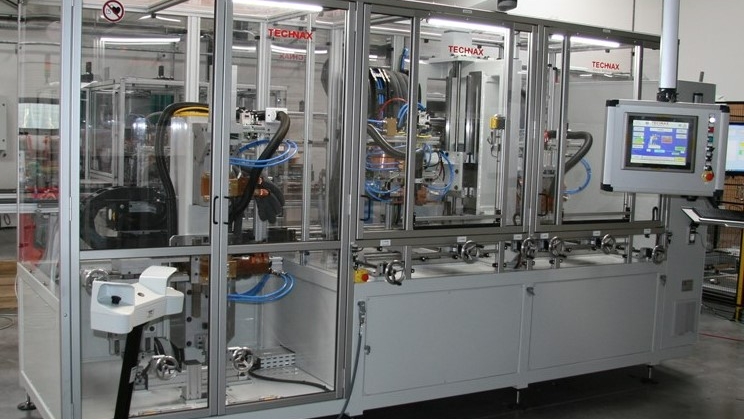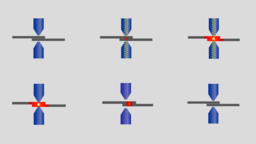 Product Features:
Customer-specific semi-automatic or fully automated systems or table machines for resistance welding
Inverter: 25 to 2 x 700 kVA, frequencies 1000 or 4000 Hz
Power range pneumatic welding heads (at 6 bar): max. 10-4800 kN, optional force / displacement sensors
Force range CNC welding heads: max. 30-150 kN
Production in controlled and documented quality possible
Optional freely programmable handling by four-axis robots (YXZ axes + axis of rotation)
Description:
The systems for resistance welding and micro-resistance welding of TECHNAX SAS are turnkey solutions for automated resistance welding. The welding equipment is based on inhouse components with PC-controlled inverters with frequencies of 50, 1000 or 4000 Hz and powers of 25 to 2 x 700 kVA. As a rule, pneumatic welding heads and welding tongs with a force range up to a maximum of 4800 kN and servo-electric units with a force range up to a maximum of 150 kN are used. Four-axis welding robots can be integrated to handle the welding heads or welding tongs. Thanks to the freely programmable robot movement, the systems can also be flexibly aligned with changing products.
The customer-specific resistance welding systems are used for the production of reliable electrical and mechanical mated connections in controlled quality. Areas of application are the production of safety- and function-critical micro compounds of wires, strands and cables including compacting. Typical joining parts are coils, cables, connecting terminals, connectors, terminals or sensors and control units. User industries are the automotive supply and automotive industry, manufacturers of electrics, electronics, household appliances and medical technology.