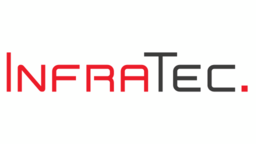 Thermography solution for early fire detection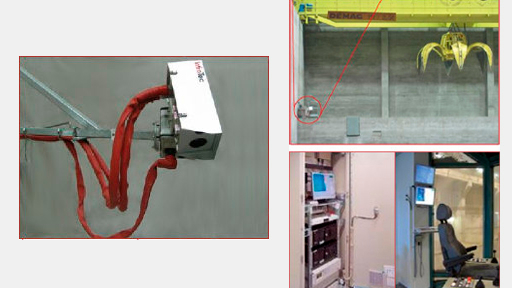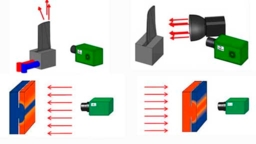 Product Features:
Thermography solution for early fire detection
Infrared thermographic cameras VarioCAM ® HD head 600 or 800, VarioCAM ® hr head 400 or 600
Spectral range: (7.5 ... 14) µm
Maximum resolution: (384 x 288), (640 x 480) or (1,024 x 768) IR pixels
full frame frequency: up to 60 Hz
temperature measurement range: maximum -40 ° C to +2,000 ° C
degree of protection IP65
optional IP67, optional stainless steel protective housing
thermal sensitivity up to 0.03 K
remote control via various interfaces
GigE data interface
Description:
The Fire-SCAN / WASTE-SCAN thermography solution for early fire detection by InfraTec is used for fully automatic 24-hour temperature monitoring of bunkers, halls and open spaces using passive thermography.
An early registration of critical temperatures is realized with a thermography camera in a protective housing of class IP65 in the LWIR spectral range between (7.5 ... 14) µm with an image frequency of 50/60 Hz. Thanks to the integrated alarm function or the triggering of automatic fire-fighting measures, the thermography solution for early fire detection supports the prevention of fires. Even with strong smoke and dust development, the use of thermography ensures that fire sources can be precisely located.
For complete monitoring of storage areas with the thermography camera used, it is installed on a remote-controlled pan and tilt head. With this mechanism, various monitoring sectors are automatically scanned. Manual operation by remote control can also be realised. The installation of further thermography cameras is also possible. In addition to the constant and simultaneous display of current thermography and color video images, the thermography software included in the scope of delivery also enables the retrieval of camera and system status, the graphic display of temperature-time profiles and the archiving of image data and the determined maxima, minima and average temperatures of the sectors possible. The IRBIS ®3 analysis software for evaluating the thermography data is included. The software can be used in both single-camera and multi-camera modes. Real-time data acquisition takes place via a Gigabit Ethernet interface.
Users of the early fire detection solution are waste incineration plants, recycling plants, open-air storage (e.g. wood storage, tire storage, coal storage, etc.), large storage and transhipment halls as well as other industrial plants and buildings.