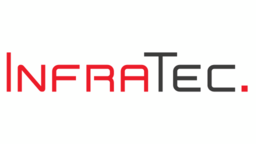 Thermography solutions for slag detection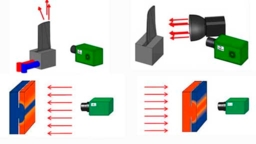 Product Features:
Thermography solution for integration into existing systems
VarioCAM ® hr head 400 series thermography cameras
Spectral range: (7.5 ... 14) µm
Maximum resolution: (384 x 288) IR pixels
Full frame frequency: up to to 60 Hz
temperature measurement range: up to +2,000 ° C
housing protection level IP65
FireWire interface IEEE 1394 or GigE data interface for data transfer to external evaluation unit
remote control via various interfac
Description:
The SLAG-DETECT thermography solution for slag detection supports the identification of slag through permanent monitoring and process control in real time using passive thermography in the area of long-wave infrared radiation (LWIR).
The solutions are based on very robust high-end infrared cameras, which have high-quality f / 1.0 precision optics, a 60 Hz full-screen mode and a degree of protection IP65.
Thanks to a flexible system configuration, SLAG-DETECT can be inserted into systems with different levels of automation. In addition to manual slag detection using the evaluation algorithms, automated slag detection is also possible. A high proportion of slag is reported to the process control system via direct switching signals, which means that it can automatically intervene in the process control.
The captured image data is transferred to an external computer using a serial FireWire interface (IEEE 1394) or a Gigabit Ethernet data interface.
The included software ensures the efficiency of the thermography solution by providing fast and precise analyzes in real time. Various software functions allow remote control of the system and real-time transmission of digital thermographic images to the control or evaluation unit.