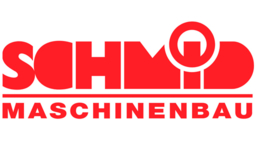 Assembly line for axle mounting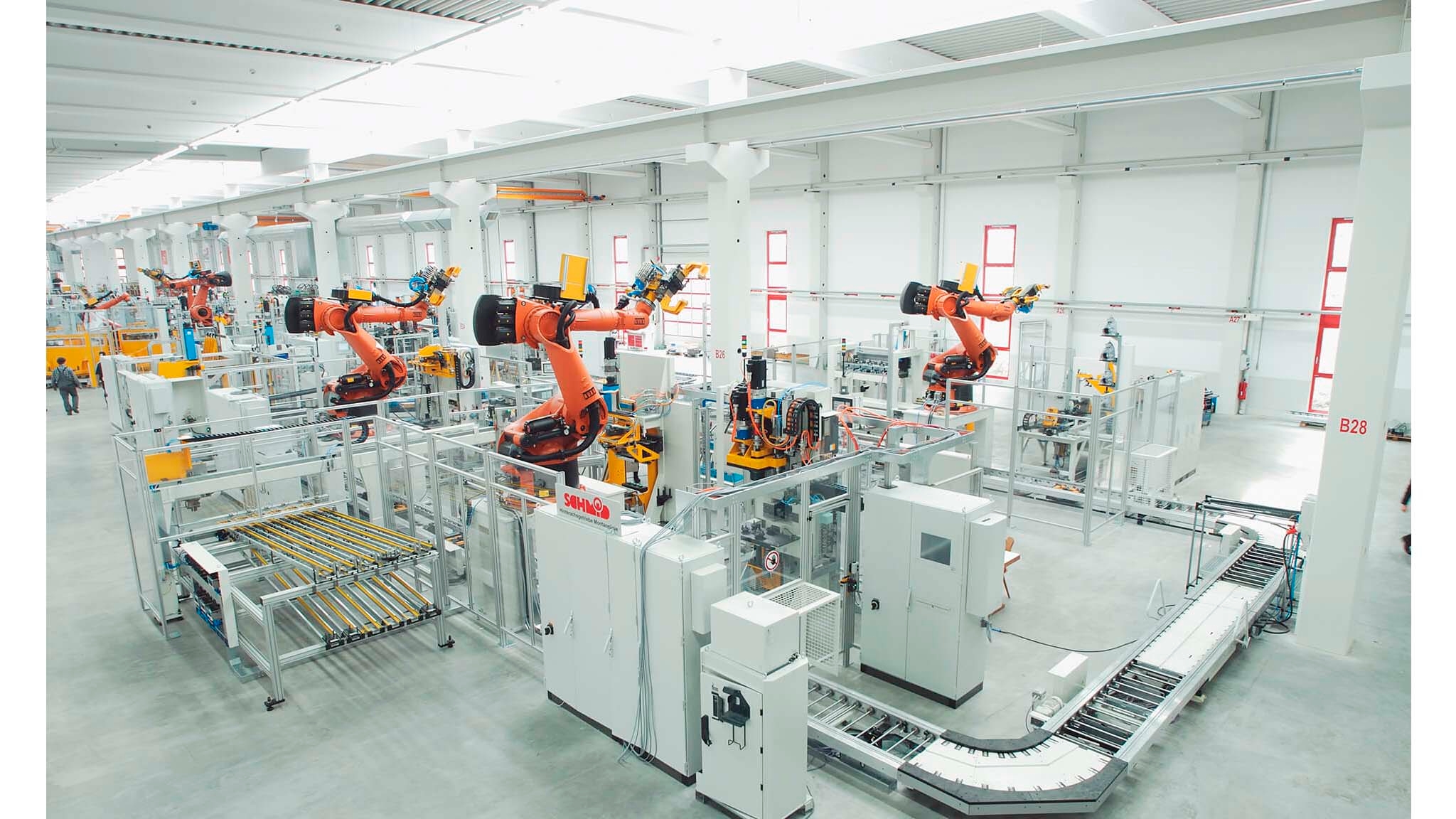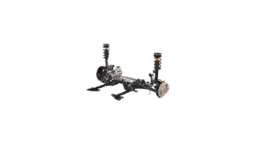 Product Features:
Cycle times (typical): approx. 60 seconds
Workpiece weight: 150 - 350 kg
Automation degree: 30 - 40%
Description:
Assembly lines for axles are customized turnkey special machines for the semi-automatic assembly of complete front and rear axles. Typical work pieces are axle carriers, transfer boxes, track and longitudinal beams as well as spring struts. The systems are based as far as possible on the company-owned STSpowerTrack transport system. Stations for joining, for example, by screwing and pressing are common. Setting processes are track and drop settings. Furthermore, the systems comprise all necessary feeding, concatenation and handling devices. Workpiece carriers have many workpiece-specific supports and a workpiece-specific contour of the receiving plates. With the self-developed STSpowerTrack transport system with a current rail, simple and robust solutions without on-board accumulators are possible. Emil Schmid Maschinenbau has a high product-specific engineering know-how and project experience from more than 10 built plants.
The turnkey assembly lines are developed by Emil Schmid Maschinenbau and implemented as a turnkey customer-specific solution in the desired degree of automation. The scope of application is pre-assembly and final assembly with component weights of up to 350 kg in monitored and documented quality. A flexible design for changing products or product variants is possible. As far as possible, the systems are based on the cost-effective company-specific STSpowerTrack transport system. Users can be found in the automotive and automotive supply industry.