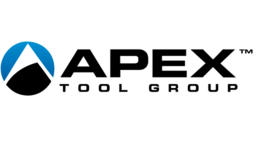 Intelligent stationary mini screw spindle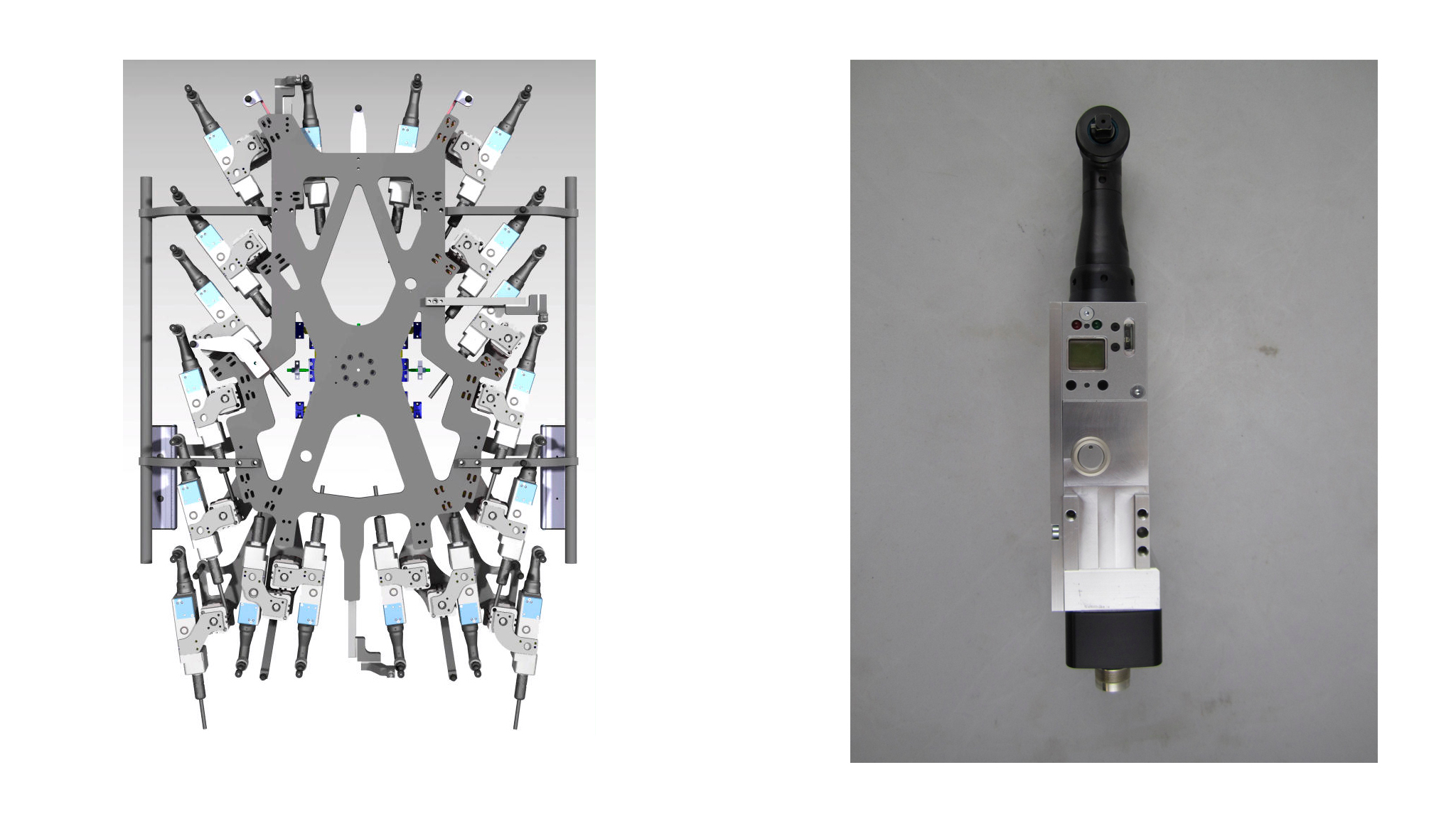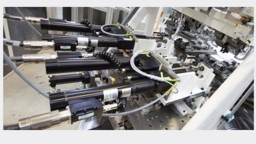 Product Features:
Torque ranges: 5.5 to 15 Nm, and 13-35 Nm
Control method: torque and angle control
Torque measurement: Measuring shaft with torque and angle measurement
Drive: brushless DC motor 48V
Hybrid cable, Ethernet, USB, digital I/Os
Description:
DGD intelligent mini screw spindles are suitable for stationary screw applications in a narrow space, available as angle tools or with straight output and a torque range between 5.5-15 Nm for M4-M8 screw glands as well as 13 to 35 Nm for M6-M10 screw glands. Associated controllers are the mPRO400-SG and the mPRO400-GC. Depending on the application, the number of controlled screw spindles is variable. When the screw is tightened, the process monitoring takes place via torque or angle of rotation, depending on the control method. The drive is a brushless DC motor for 48V. Each screw spindle transmits the screw data to the controller. Operation and programming are carried out via a touch-screen panel with a graphical user interface to program complex tightening procedures, to display screw diagrams and to visualize the process visualization of the screw sequences. A memory card in the screw control secures the operating system, the drivers and the network settings. The control unit has a system bus for optional components such as a plug-in connector, a signal column, a control panel and I/O extensions. Other connectivity options include Ethernet, USB, a redundant fieldbus, digital I/O and serial interfaces.
In the automotive industry, the mini spindle is used for automated safety couplings. The compact design is particularly suitable for confined installation conditions, for example, for the mounting of panoramic sunroof assemblies in the vehicle interior through the front disk opening by means of a mounting device with 18 integrated screw spindles.