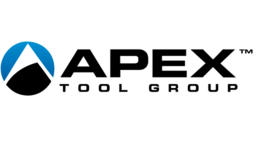 Torque and rotation angle monitored I-Wrench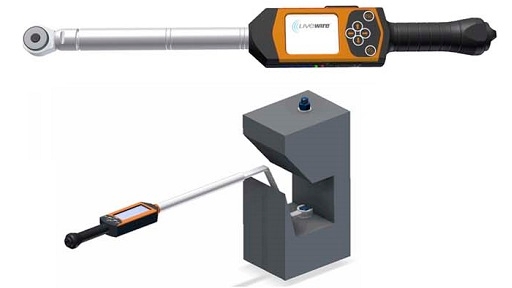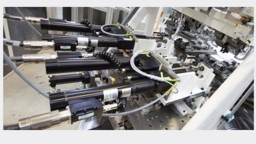 Product Features:
Torque and angle-monitored hand-held wrench with tool recognition and WiFi module
Tightening method with torque monitoring - Tightening method with rotation angle monitoring
Display deviation at 20% - 100% Nominal torque: +/- 0.5%
Display deviation at 10% - 20% Nominal torque: +/- 1.0%
Display deviation of the rotation angle: +/- 0.5 degree
Torque measuring range 1.5-1200 Nm
1 GB memory for measured values, measured value curves and parameter sets
Client and stand-alone operation possible
Interfaces: USB interface, WiFi, Bluetooth
Battery: 9 hours running time, 6 hours charging time via USB
Length: 375 - 1715 mm
Weight: 0,8 - 7 kgm
Description:
The I-Wrench series of the Cleco brand consists of hand-held screw systems for safety-critical screw connections. They are inserted after the screw has been screwed-in, in order to apply a high tightening torque and to achieve the clamping force required for the specific application. The torque measuring range varies between 1.5-15 and 120-1200 Nm in ten stages. A touch screen display and additional control knobs are available for selecting stored parameter sets or manually setting the target value. The visual user guidance provides the operator with 5 colored LEDs with rising warning signals and additional vibration and sound signals for feedback on the tightening process and a final IO/NIO evaluation. The strain gages of a strain gauge on the torsion bar or torque and angle of rotation continuously detected with an angle sensor are continuously displayed and can be transmitted to an mPro400GC controller, an industrial PC or a wireless network. Interfaces are a USB interface, WiFi or Bluetooth. Barcode scanners are optional.
I-Wrench hand-held tools are versatile tightening systems for supervised manual screw mounting. Typical applications are hand-held torque and / or rotation angle-controlled tightening methods with safety-critical screw connections. Users are found in the automotive and automotive supply industry and in other industries.