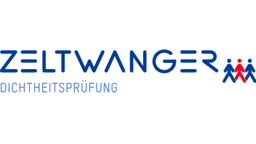 Modular measurement and control system ZEDmod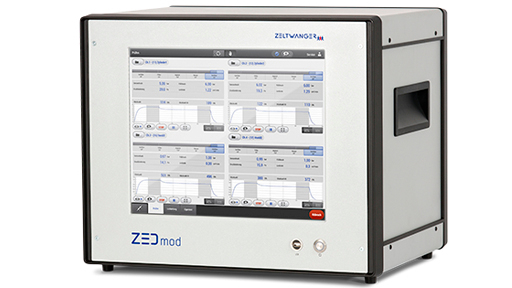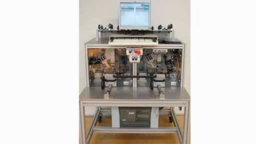 Product Features:
Control unit: PC-based control with powerful multi-core CPU and Windows Embedded 7
Measuring range differential pressure: -500 to +500 Pa, -1000 to +1000 Pa, -2000 up to +2000 Pa
measuring range mass flow: 50/200/500/2000 Ncm³ / min
measuring range relative pressure: 1/2/5/7/10/16/20 bar
measuring range absolute pressure: 1 bar
resolution: 0.01 Pa (depending on the type of measuring circuit)
Impulse valves with switching times in the millisecond range
Automatic volume determination with a reference leak
Test medium: compressed air (oil and water free according to ISO 8573-1 class 3)
Test pressure ranges: 0-6 bar, optionally up to 20 bar
Automatic test pressure monitoring
Electronic pressure regulator
Sequential tests / parallel test
Control of ZEDsatellite: 17" TFT color display with touchscreen
Graphic representation of the measurement process per channel
Data storage of more than 1,000,000 Test results
1,000 freely parameterizable test programs
Slots for up to 4 measuring modules
Self-test function and statistical function
Leak simulation connection for connecting a test leak or leak calibrator
VGA connection, USB and Ethernet interface for data export to CSV, XML or SQL (test programs, results)
RS232 interface e.g. B. for the leak calibrator
PROFIBUS / PROFINET, barcode control (RS232), Ethernet (Modbus), RS232 (Modbus), configurable digital in- and outputs
Power supply: 24 VDC (+10 / -5%) 5 A
Dimensions (H x W x D in mm): 530 x 440 x 440
Weight: approx. 30 to 40 kg
Description:
The modular measurement and control system for leak testing ZEDmod from Zeltwanger enables the customer-specific setup of complex systems for leak testing, flow measurement and functional testing. ZEDmod systems, consisting of standardized components without custom-made products, include up to 8 parallel - also different - measuring circuits. The modules can be configured individually and are available with the following measurement methods: relative pressure (optional: 2-channel), relative pressure with bell test, relative pressure with flow, differential pressure, mass flow. Compact ZEDmod leak testing devices are further developments of the MQL system. In addition to stationary stand-alone tests, multifunctional leak tests can be carried out in an automated production line as well. The modular structure allows flexible adaptation to the test tasks and subsequent adjustments. The easy and quick interchangeability of the modular components enables high test system availability and reduces the spare parts inventory for duplicate devices to a minimum. With the control system ZEDmod it is also possible to control complete assembly and test lines. The user himself can carry out the calibration and adjustment in only a few minutes with the help of a service mode. Optionally, the test station can be connected to a barcode or data matrix code identification system.
Measuring circuits are available for different applications: absolute pressure measuring circuits for tests in the vacuum range, relative pressure measuring circuits with a resolution of up to 0.1 Pa and staggered measuring ranges of up to 20 bar. There are also differential pressure measuring circuits with a resolution of up to 0.01 Pa and staggered measuring ranges of up to 20 bar, mass flow measuring circuits with a resolution of 0.02 Ncm³ / min, loadable up to max. 8 bar and a dynamic pressure measuring circuit. A module for functional tests is also available.
Typical test items are complete engines, cylinder heads, gearboxes, heat exchangers, control electronics, batteries, cables, valves, fuel cells and pumps. Other test items are catheters, dialysis filters/boxes, rinsing/hose systems, secretion canisters, syringes, external lungs and dosing pumps, plastic bottles, cartridges but also water switches/pumps, gas valves/fittings, stoves, compressors and cylinders, safety/non-return valves, couplings, grippers, ball valves and seals. Important user sectors are the automotive and automotive supply industry, medical technology, packaging, cosmetics and household appliance manufacturers.