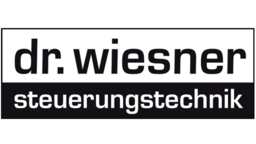 Leakage test systems INTEGRA NG base / smart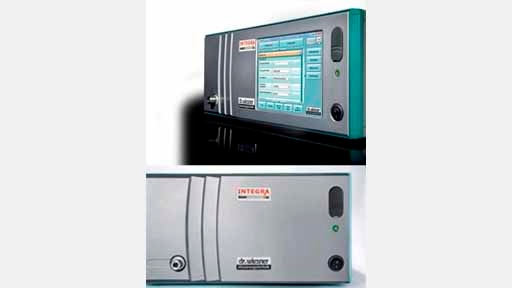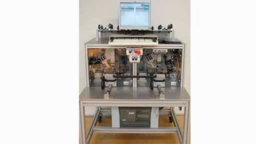 Product Features:
Network-compatible leak test systems INTEGRA NG base / smart for automated test applications
High-end measuring electronics with high-resolution 24-bit technology
Test pressure range: - 1 to + 10 bar
Differential pressure: 0.01 Pa
Operation base: network, external PC
Operation smart: Panel PC, touch screen
Ring memory for up to 8000 measurement results
Network capability via Ethernet
Optional: Profibus Slave, Profibus Master (smart), WLAN
Description:
INTEGRA NG base/smart leakage test systems by Dr. Wiesner Steuerungstechnik GmbH are network-compatible high-end devices for leak testing. Both INTEGRA-NG devices are suitable in the pressure range from -1 to +10 bar for automated pneumatic leak testing in the manufacturing environment. Base devices are parameterized and controlled via network or an external computer. With identical high-performance measurement technology, smart device variants, on the other hand, have a panel PC with a touch screen display. A ring memory for up to 8000 measurement results is integrated as standard. Device networks with up to 32 participants can be implemented. INTEGRA NG smart can be used in test device networks as a control unit for connected base devices and for data management. With the base variant, up to 16 test programs can be managed, the smart devices store up to 256 application-specific test programs. Test results and operating status are output via multi-colored LEDs or graphically on the touch screen (smart). Interfaces are digital I/O, USB and Ethernet. Profibus slave, Profibus master (smart) and WLAN are available as options. Typical are test applications for the quick detection of small and medium-sized leaks and leak rates from 0.1 cm³ / min. Users can be found in a variety of industries.