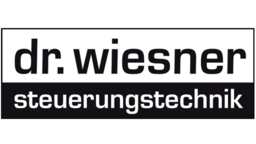 Hydraulic function test benches with water as a test medium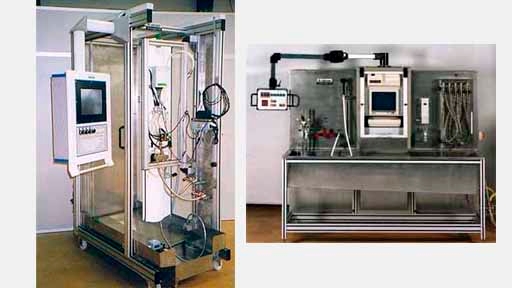 Product Features:
Customer-specific turnkey functional test systems for hydraulic function and leak testing
Test medium water
Typical measured variables: pressure, flow, temperature, level, displacement
Temperature control range: 10-90 ° C
Max. Test pressure: 400 bar
Max. Test volume: approx. 50 l
Option: fully automatic handling with portal robot or vertical articulated arm robot
Description:
Hydraulic function test benches are used for function and tightness tests as well as for the adjustment of hydraulic products using water as a test medium. Typical tests are integral hydraulic tightness tests, measurements of burst pressures, flow rates, the testing of opening, closing and control behavior or the smooth operation of valves and controllers as well as of torques, actuation and locking forces. Measured variables are pressure, flow, path, temperature and level. Depending on the application, the test specimens are subjected to predetermined pressure ramps or fixed water pressures. In addition, the medium temperature can be regulated in a wide range. The semi or fully automatic test benches can be equipped with automated workpiece detection or interchangeable adaptations for different test objects. Hydraulic tests reach test pressures of up to 400 bar.
Test sequences are controlled via PC or PLC. The turnkey hydraulic functional test systems by
Dr. Wiesner are used for automated leak and functional tests of hydraulic products. The systems can be used to detect leaks and for testing at very high pressures. Typical test items are valves, valve blocks, fittings, controllers, housings, lines, water filters or hydraulic drives. Typical user industries are housing-, valve and hose manufacturers, automotive suppliers and the medical technology.