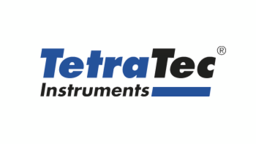 Pneumatic leak test system LMS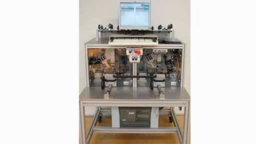 Product Features:
Modular pneumatic leak tester
Choice of sensor technology for absolute pressure measurement or differential pressure measurement
Test medium: air and gases according to ISO 8573-1
Compact device (standard) or external measuring technology on mounting plates for system integration
Static test pressure: -1 to 16 bar
Differential pressure: 0-20 or 0-60 mbar
Measuring accuracy: +/-0.1 % of final value
Own volume of the measuring circuit: <10 ml
Integrated controller with its own electronics enables long-term availability of spare parts
10 test programs permanently storable
Interfaces: RS232, 2 x RS485, Ethernet
Digital interfaces (electrically isolated, PLC-compatible)
Protection class: IP20 to IP 54 or on request
Optional panel mounting case according to DIN 43700 or 19" rack 3 or 6 HE
Optional electronic pressure regulator
Description:
The pneumatic leak test system LMS from TetraTec Instruments GmbH is a modular system for integral leak testing with the test media air or gas. The powerful device is used for differential pressure testing and can optionally be equipped for absolute pressure measurement. The compact leak test system is equipped either with integrated sensors or an external sensor unit and offers static test pressure ranges of 0-16 bar as well as differential pressure ranges of 0-20 or 0-60 mbar with a high measuring accuracy of +/-0.1 % of the final value.
The valve technology is based on impulse valves with low pressure shock or pneumatic valves without heat input, an electronically controlled test pressure is optionally available. An integrated controller allows use as a stand-alone system, where long-term spare parts availability is ensured by using our own hardware.
It is possible to store up to 10 test programs in the device. Operation and configuration is carried out directly on the device or via an external PC. Via interfaces RS232, 2 x RS485 and Ethernet as well as digital inputs and outputs the integration into superordinate systems is realized.