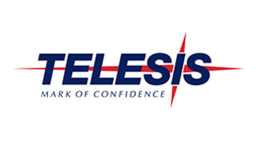 Vanadate Laser XPRESS EV10/15/25/40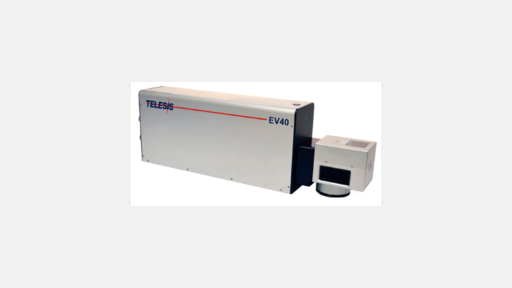 Product Features:
Laser marking system for integration in production systems
Diode end-pumped Q-switched Nd:YVO 4 fiber laser, wavelength 1064 nm
High beam quality and repeatability
Weight marking head with galvanometer scanner (depending on model): approx. 20-24 kg
Controller dimensions (depending on model): 420 mm x 140 mm x 500 mm to 440 mm x 210 mm x 440 mm
Controller weight: approx. 10-17 kg
Flexible integration through fixed fiber optic cable connection between laser source and marking head
Length of fiber optic cable: 1750 mm
Average laser power (depending on model): 10/15/25/40 W
Guaranteed lifetime Laser diode: > 20 000 h
Marking fields (optional): 65 mm x 65 mm to 290 mm x 290 mm
Interfaces: RS232, 2 x USB
Description:
Telesis XPRESS EV10 / 15/25/40 marking lasers are diode-end-pumped Q-switched, high-beam Nd:YVO4 fiber lasers for non-contact and permanent marking. Nd:YVO4 lasers are currently among the most efficient solid state lasers, characterized by a particularly compact design of the laser source. At a wavelength of 1064 nm the infrared lasers have an average power of 10, 15, 25 or 40 W, are air-cooled and do not require a water connection. The maintenance-free laser diodes offer a guaranteed service life of over 20,000 h. The laser consists of two parts, the pump diode is housed in the controller and is firmly connected to the resonator integrated in the marking head via a fiber optic cable of 1.75 m in length. The marking head can be easily integrated into applications. With standard focal lengths of either 100-420 mm, marking fields of 65 mm x 65 mm to 290 mm x 290 mm are available. A red diode is available as a positioning aid. For setup and operation the PC-based operating and programming software Merlin® II LS is applied. The XPRESS marking laser series EV is used to set up manual marking stations or semi-automatic and fully automatic marking stations in the production line. It can generate all common matrix codes, barcodes, plain text or serial numbers as well as high-quality graphics and logos with high contrast. The fiber laser enables the marking of practically all metals, including non-ferrous metals such as copper and brass. In particular, high contrast markings can be placed on many plastics and label materials. The laser is not suitable for marking wood or glass. Users can be found in the automotive supply industry, electronics manufacturing and many other industries.