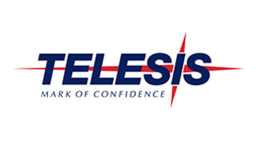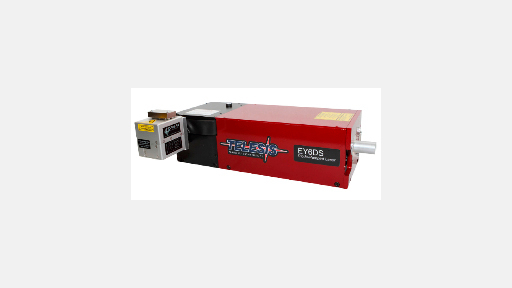 Product Features:
Diode pumped CW/Q switched Nd:YAG solid state laser, wavelength 1064 nm
Dimensions marking head with galvanometer scanner: 317 mm x 157.2 mm x 429 mm
Flexible integration through fiber optic cable connection between laser source and marking head
Length of fiber optic cable: 1370 mm
Laser power (average): 5 W
Marking speed: 300 characters/s (raster),> 500 characters/s (vector, application-dependent)
Guaranteed lifetime Laser diode:> 20 000 h
Marking range (standard): 110 mm x 110 mm, optional 65 mm x 65 mm
Interfaces: RS232, TCP/IP
Description:
Telesis' EY6DS Marking Lasers are diode-pumped CW / Q-switched Nd:YAG solid-state lasers for non-contact and permanent marking of production-line components. All common matrix codes, barcodes, plain text or serial numbers as well as graphics and logos are generated. The 1064 nm wavelength lasers use an average power of 5 W, are air-cooled and do not require a water connection. The maintenance-free laser diodes offer a guaranteed service life of over 20,000 h. The lasers consist of two parts, the pump diode is housed in the controller and is connected to the resonator integrated in the marking head via a fiber optic cable. The 318 mm x 157 mm x 429 mm marking head takes up little space and can be easily integrated into applications. With the standard focal lengths of 160 or 100 mm marking fields of 110 mm x 110 mm or 65 mm x 65 mm are available, the positioning aid is a red diode. Depending on the application, marking speeds over 500 characters/s are possible. Setup and operation are made on a PC basis using the Merlin®II operating and programming software.