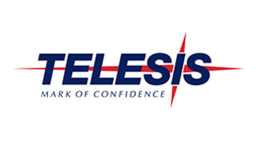 Telesis green EV4G marking laser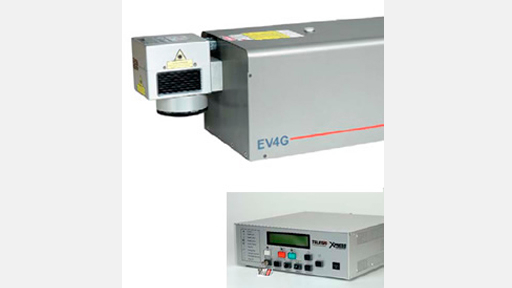 Product Features:
Laser marking system with green laser for integration into production lines
Diode pumped Q-switched Nd:YVO4 solid state laser, wavelength 532 nm
Average laser power: 4 W
Dimensions marking head with galvanometer scanner: 685 mm x 245 mm x 191 mm
Weight marking head: approx. 25 kg
Dimensions controller: 420 mm x 420 mm x 500 mm, weight about 10 kg
Workspaces (optional): 55mm x 55mm / 110mm x 110mm / 170mm x 170mm
Flexible integration through fiber optic cable connection between laser source and marking head
Length of fiber optic cable: 1750 mm
Expected life of laser diode: > 20 000 h
Marking range (optional): 55 mm x 55 mm, 110 mm x 110 mm, 170 mm x 170 mm
Interfaces: RS232, USB 2.0, Ethernet
Description:
Telesis green EV4G marking lasers are diode-pumped Q-switched Nd:YVO4 solid-state lasers for non-contact and permanent marking of components with very high beam quality. The lasers with visible green light of 532 nm wavelength have an average power of 4 W, are air-cooled and do not require a water connection. The maintenance-free laser diodes offer an expected service life of over 20,000 h. The laser consists of two parts; the pump diode is housed in the controller and is connected to the integrated in the marking head resonator via a fiber optic cable. The 685 mm x 245 mm x 191 mm marking head requires little space only and can be easily integrated into applications. With three standard focal lengths of 100, 160 and 250 mm, marking fields of 55 mm x 55 mm, 110 mm x 110 mm or 170mm x 170mm are available. A PC-based system with the Merlin® II operating and programming software is used for setup and operation.
The green Nd:YVO4 marking lasers EV4G are used for non-contact and permanent marking of components in the production line. All common matrix codes, barcodes, plain texts or for instance serial numbers as well as graphics and logos can be generated. With well-controlled short pulse widths and a very small beam diameter, the laser enables machining with minimal environmental heating. A typical area of application is the production of high-resolution and high-contrast markings by color change on plastics that can´t be processed with the wavelengths of conventional YAG lasers. The processing of semiconductor materials such as the trimming of resistors is possible. User industries are manufacturers and processors of plastic products and the semiconductor industry.