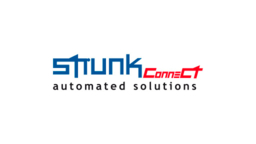 Compact inverter power source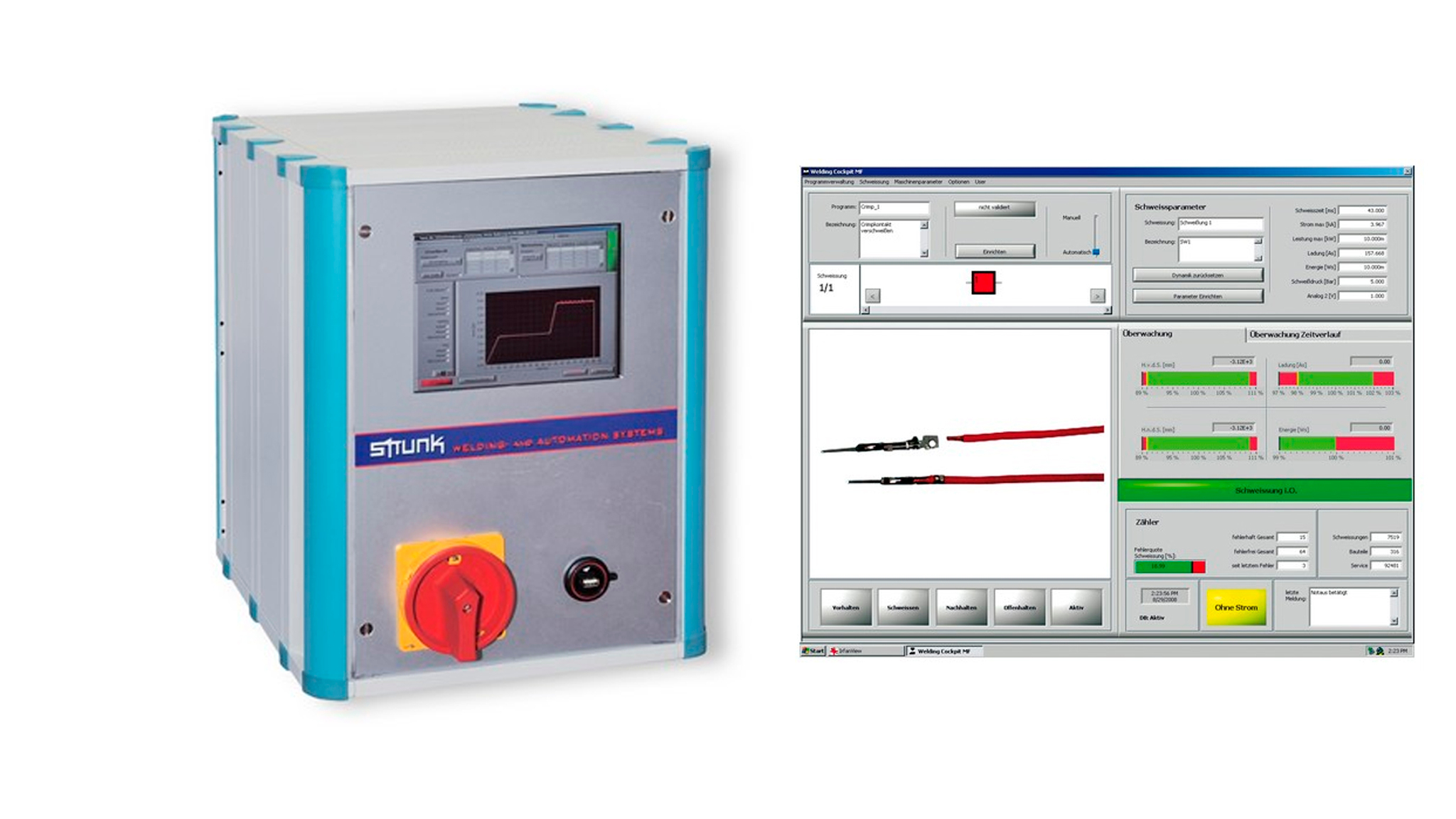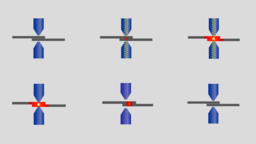 Product Features:
Compact high-frequency inverter power source for microwave level welding of non-ferrous metals
Compact table design with optional touch-screen TFT-Display 800 x 600 Pixel
Welding times <1 ms possible
Power: 20 kA with 20 kHz
High input density
Water cooling
Nominal voltage 400 V 63 A, min 340 V, max 480 V, mains frequency 40-70 Hz
Parameter sets can be stored anywhere
Digital inputs and outputs: 8 inputs and 12 outputs
Analog inputs and outputs: 2 inputs and 2 outputs
Interfaces: RS 232, Ethernet
Optional servo-electric welding heads up to 1000 N or customer-specific pneumatic welding heads and welding tongs
Description:
The compact inverter power source is used to set up automated applications for micro-resistance welding, particularly suitable for automated applications with high clock rates. Application is the production of reliable electrical connections between components made of non-ferrous metal. Joining parts are small parts in the micrometer range and cables from the coil wire to cable sets with cross-sections up to 12 mm². Typical joining partners are cable-to-cable connections as well as connections of cables and leads to terminal connections. The high-frequency inverter power sources with integrated PC control feature a compact design with a high power density and offer a power of 20 kA with a frequency of 20 kHz. A fast integrated control unit with free programmability and various monitoring modes allows minimal welding times of less than 1 ms. Setup, visualization and monitoring are carried out via an integrated touch-screen display with the help of a freely programmable user-friendly windows-based software. Any program sequences can be stored in the device. Optionally the inverter power source is operated by an external keyboard.
The inverter power source consists of a compact housing with transformer and integrated IPC for control and monitoring, which eliminates the need for a separate control cabinet. Inverter board devices are optionally equipped with a built-in touch-screen panel as a stand-alone system. The board version with no display requires the use of an external keyboard with screen. A user-programmable application software is included in the scope of delivery, optional factory programming is possible and a connection for water cooling is required Construction of complete welding applications are servomotor or pneumatically driven welding heads and welding tongs available.