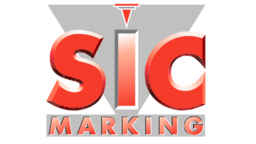 Pulsed ytterbium fiber laser i104-L-G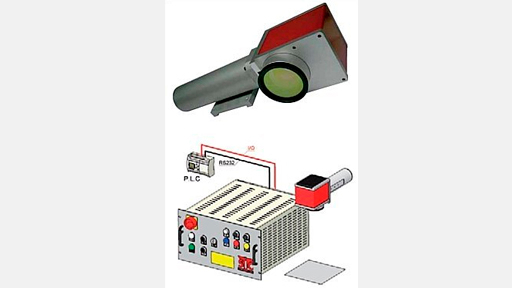 Product Features:
Air-cooled pulsed ytterbium fiber laser, diode-pumped
Laser Class 4, EN 60825-1 standard
Average power consumption 10 W, 20 W, 50 W
Pulse peak power: 10 kW
Wavelength 1064 nm
Expected life of components:> 100 000 h
Marking field: 100 mm x 100 mm, optional up to 210mm x 210 mm
Working distance (depending on optics): 160-254 mm
Dimensions: beam source / controller 466 mm x 441 mm x 266 mm, scan head 402 mm x 152 mm x 80 mm
Length of fiber optic cable: 3 m
Control: stand-alone mode without PC
Interfaces: I / O, RS 232 / Ethernet
Input / output cycle management
Weight Fiber Unit: 19 kg
Weight marking head: 5 kg
Description:
The pulsed ytterbium fiber laser i104-LG for system integration is a laser marking system for contactless marking and engraving of components with a maximum laser power of 10 W, 20 W or 50 W and with a pulse peak power of 10 kW. The air-cooled fiber lasers, with their 1064 nm wavelength, are comparable to conventional Nd: YAG solid-state lasers, but require less power, are virtually maintenance-free, and provide a very long expected component life of over 100,000 hours. The compact scan head with galvanometer scanner can be easily integrated into applications and installed freely in all orientations. Working areas of 100 mm x 100 mm or optionally up to 210 mm x 210 mm are available with the standard lens. Controlling is done via a included PLC. Ytterbium fiber lasers i104-LG are used to create manual and fully automatic marking stations for the contactless laser coding and engraving of components with freely programmable contents. Due to their short pulse times, ytterbium fiber lasers are particularly suitable for engraving and tempering metals as well as for coloring plastics, can replace engraving machines and are very versatile. Users are the internal equipment construction as well as the special machine and system engineering for instance for the automotive supply and automobile industry, manufacturers of electrical and electronic components, the packaging industry and others.