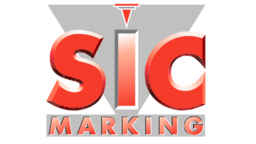 Mobile electromagnetic needle marker units e1-p63c / p123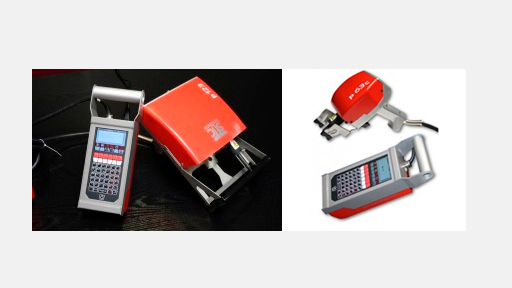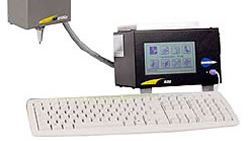 Product Features:
Hand-held electromagnetic needle marking unit
Dimensions: 277 mm x 217 mm x 218 mm, 287 mm x 132 mm x 204 mm
Marking ranges: 60 mm x 25 mm (p62) or 120 mm x 25 mm, optional 120 mm x 40 mm (p123)
Marking speed: max. 2.5 characters / s
Marking on all materials up to 62 Hrc
Interfaces: RS232, USB
Weight 3.5 kg (p62), 3.7 kg (p123)
Connecting cable: 3 m (optional 15 m)
Options: stand, nameplate holder, customized front panel, cart, barcode reader, balancing system, maintenance case
Description:
The hand-held electromagnetic needle marker units e1-p63c / p123 are used for permanent component marking with plain texts and freely selectable logos. The low-cost systems with separate controllers are suitable for dot peening with manual handling, for example, of heavy or very large components. An optional cart allows for mobile use of the marking system while a stationary mounting option is prepared. Suitable materials are plastics and metals up to a hardness of HRC 62 in a marking field of max. 120 mm x 25 mm. A marking speed of 2.5 characters / s is achieved. The marking task is set up on the control unit with integrated membrane keypad and graphical navigation display without any special previous knowledge necessary.
The low-cost entry-level model for setting up manual workstations is suitable for marking small series as well as fast changing products and allows for the marking of hard-to-reach places or even of very large workpieces. Typical applications can be found in the automotive and automotive supply industry, as well as in the fittings and steel industry or in the production and processing of sheet metal and tubes.