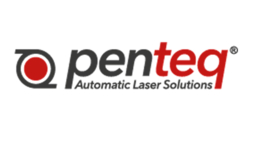 Fully automatic station for laser marking of small parts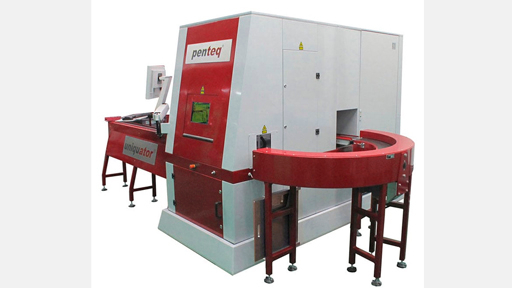 Product Features:
Solid state lasers as 20, 30 or 50 Watt Nd: YAG fiber laser or 10 or 25 Watt Nd: YVO4 laser
Dimensions (LxWxH): 6500 x 3800 x 2400 mm
Size of the marking field: 120 x 120 mm or 180 x 180 mm (standardized), larger on request
Max. Workpiece dimensions (LxWxH) on workpiece carrier: 150 x 300 x 200 mm
Max. Weight of the workpiece per carrier: 30 kg
Z-axis Adjustment range: 0-300 mm
Weight of the machine: 1240 kg
Laser protection class 1
Optional: Camera system for identification of data matrix codes
Optionally for integration solutions: two pick and place-handlings
Description:
The uniquator L-IN 20F WH6 from penteq is used as a fully automatic station for laser marking of small parts. By laser marking a permanent inscription of small workpieces such as turning plates is made. For laser marking different task specific lasers can be integrated. The size of the marking field is 120 x 120 mm or 180 x 180 mm. Customized larger marking areas can be realized. The maximum workpiece weight per carrier is 30 kg. In addition, the integration of a camera system is possible for the identification of data matrix codes. If the system is integrated into a linked system, fitting and withdrawal of the workpieces can be automated using a pick and place handling. The operation of the laser marking machine takes place via an operator panel attached to the laser marking station. In addition to automated operation, workpieces can be manually inserted and then processed in "manual marking" operating mode. This requires the integration of a support table above the workpiece clamping device. Typical workpieces are turning (cutting) plates, threading tools and other small parts made of hard metal, metal or plastics. The users include, among others, tool and machine tool manufacturers.