Pneumatic toggle presses APK / VKL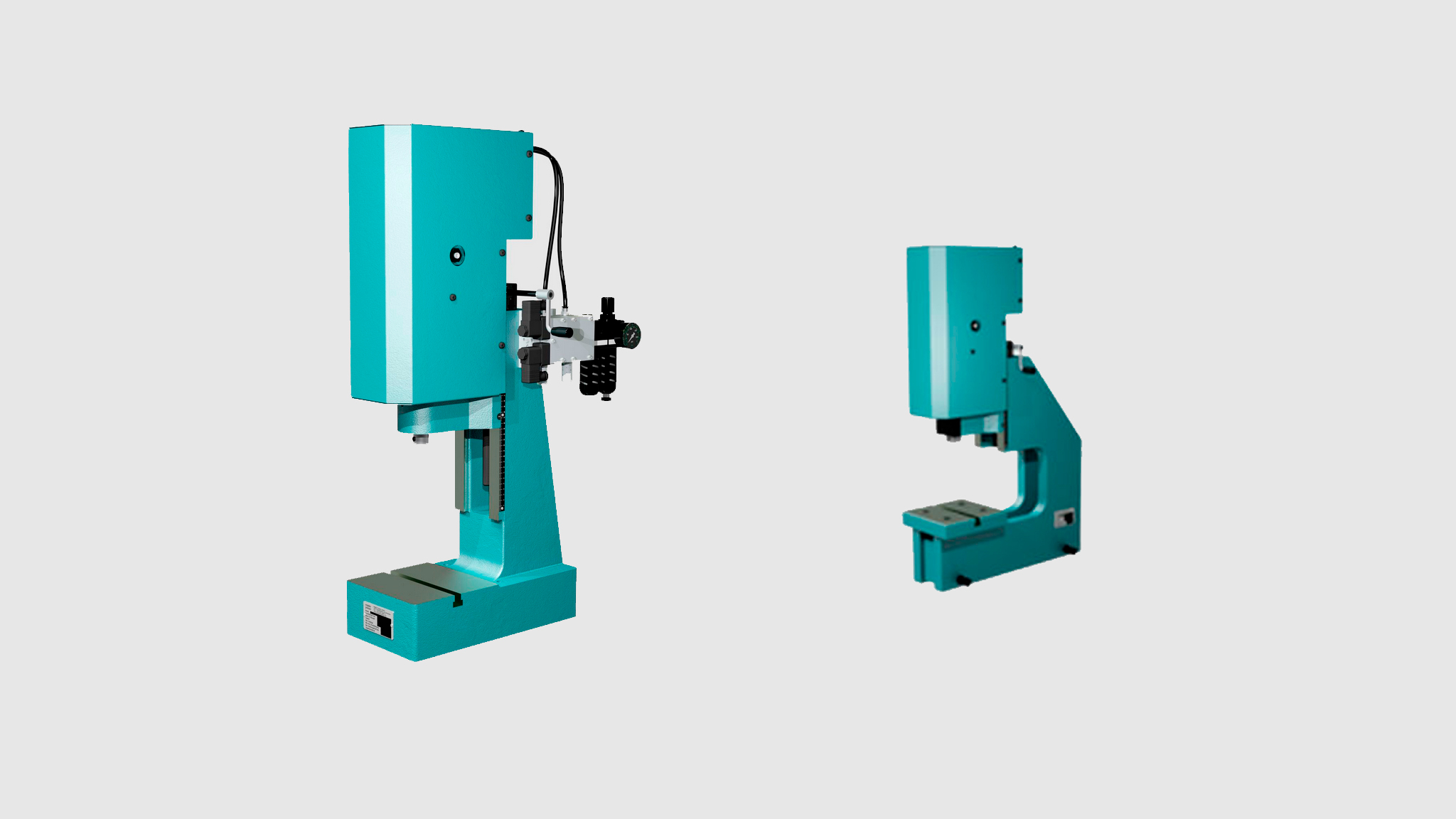 Product Features:
Pneumatic toggle press
High pressing force at the stroke end
Compressive forces (depending on model): 5-60 kN
Working stroke (depending on model): 35-40 mm
Working heights (depending on model): 80-330 mm
Factory preset pressure point, optional fine adjustment for 4 models
Practically maintenance-free cylinder
Description:
The APK / VKL series pneumatic toggle presses are used for joining forces of 5-60 kN. The pneumatic toggle presses are actuated by a pneumatic press cylinder which acts on a toggle. This causes the large pressing force at the end of the lifting movement. The maximum press-in depth is limited by the extended position of the toggle. The practically maintenance-free presses offer a working stroke of 35-40 mm as well as adjustable working heights of 80-330 mm depending on the model. For four product variants, optional equipment with pressure point fine adjustment is available. The presses of the series APK have round tappets, while the VKL series has twist-proof quadruple tappets. Models with a raised projection of 300 mm with C-frame are also suitable for larger workpieces.
Pneumatic toggle presses are used for riveting, flanging and caulking, for marking as well as, for parting by punching and cutting. The universally applicable presses are used for the construction of manual workstations with manual loading for the production of small and medium series. Automated applications are also possible. For production in monitored and documented quality a force/distance monitoring is available. The presses can also be used for changing products by means of quick and easy re-adjustment. The reproduction of settings during the tool change is facilitated by a side-mounted tape measure. Typical applications can be found in assembly and machining in many industrial sectors.