Direct-acting miniature compressed-air presses MicroPress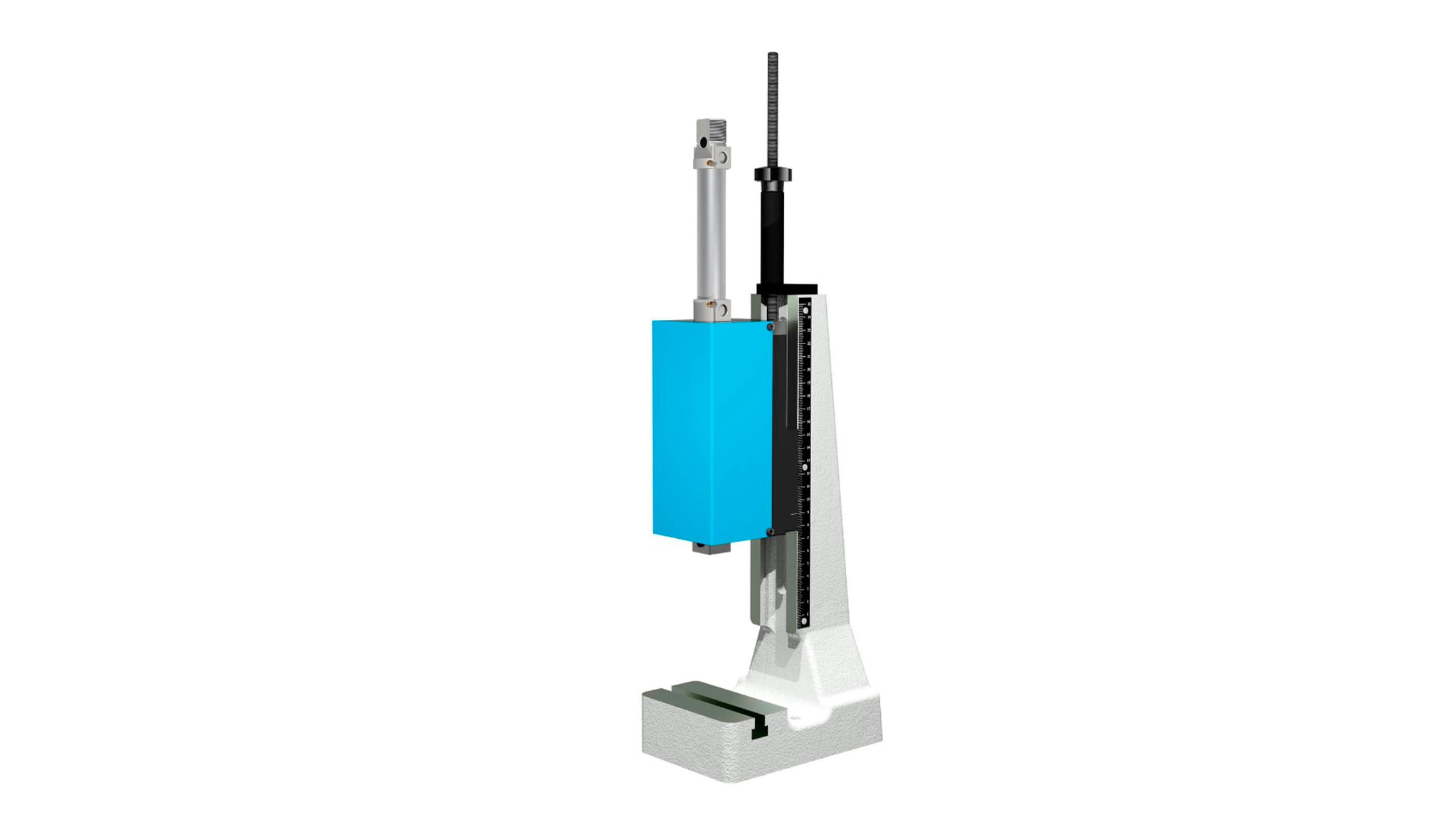 Product Features:
Direct-acting pneumatic press for joining and forming in area of ultra-fine mechanics
Stroke length infinitely adjustable by micrometer screw with accuracy of 0.05 mm
Air consumption (model dependent): 0,04-0,64 l / 60 mm stroke
Optional force/distance monitoring with control TCP
Nominal force: model-dependent 30-480 kN
Working height: 43-208 mm
Working stroke: 5-60 mm
Throat: 63 mm
Description:
The direct-acting miniature compressed air presses MicroPress are miniaturized table presses for joining and forming with low pressure pressures and high repeatability, with or without force-distance monitoring. The press movement provides a constant force profile over the entire path. The pressing force is generated by the upper cylinder chamber, while the lower cylinder chamber is used for the return stroke. The low cylinder volume allows low air consumption. The press units offer press forces of 30-480 N in seven performance classes. The pressure force can be infinitely lowered by reducing the inlet pressure. The working stroke is adjustable from 5-60 mm. The press-in depth is set with a three-stage pre-setting and a micrometer screw with an accuracy of 0.05 mm over the entire stroke. The force-distance monitoring is carried out by means of windows or envelope curves. A two-hand safety control is available for manual workstations. The presses require little maintenance only.
The MicroPress compressed air presses are used for joining by pressing, joining by forming such as rivets or flanging as well as for forming. They offer a simple and cost-effective solution for applications with low nominal forces, automatic processing stations or for the construction of manual workstations, which may require a force/path monitored joining quality with the opportunity of documentation. The versatile presses are used in the assembly of small and sensitive products, such as hearing aids. The user industries are medical technology, electronics production or precision mechanics.