Process monitoring system for hand-lever presses TPC ForceMaster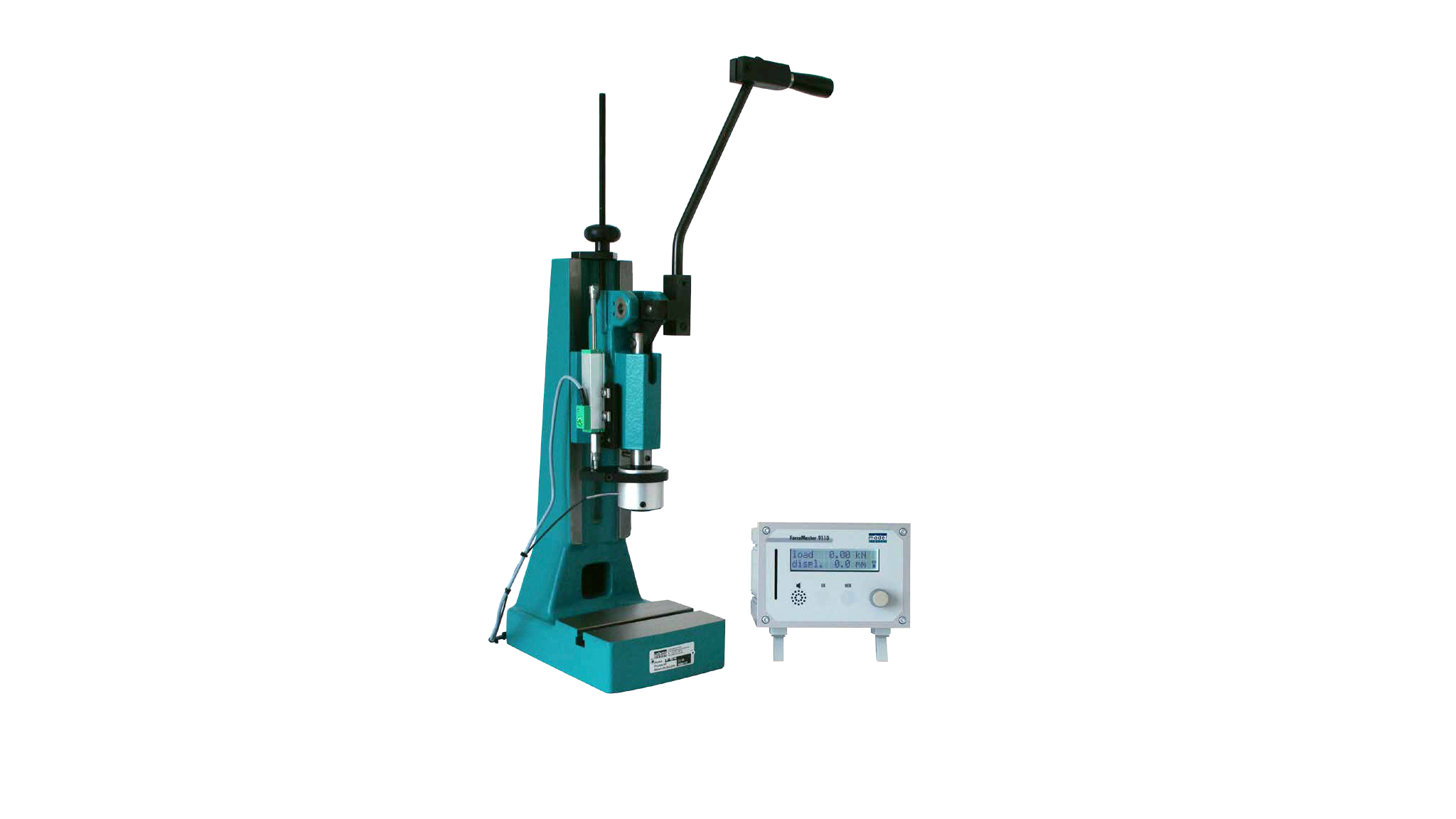 Product Features:
Cost-effective process monitoring with one-button operation for mage hand-lever presses
Auto configuration of the measuring program via master card
Measuring channels: force / displacement or force / time
Measuring error: 0.5% E.
Cut-off frequency: 1 kHz
Sampling rate: 10 kHz
Aluminum profile housing (W x H x D): 150 x 95 x 260 mm
Interface: USB, RS232
Adjustable alarm sounds
Weight: 3 kg
Description:
Process monitoring systems TPC ForceMaster distributed by mäder are cost-effective press-in-monitoring systems for hand-lever presses. They can be used for force/distance or force/time monitoring and logging of the press-in operations on all mäder hand-lever presses. The automatic sensor detection is possible via the board integrated into the sensor plug with stored sensor characteristics. An auto configuration detects a typical force profile and proposes a measurement program determined in advance with good parts and stored in the memory. Manual adjustment is possible via the software. Threading, gates, force thresholds, block area end position, caulking paths and force alarms can be set as evaluation variables. Six counters for IO/NIO parts, sum of parts, reverse counter, R-set and total stroke can be realized. The detected sensor values are output via a two-line illuminated LCD display. In addition to the IO/NIO display, individual alarm tones can be set. A sensor change is indicated in the display. Optionally, the press-in process can be recorded on a USB stick for documentation and evaluation.
Process monitoring systems TPC ForceMaster are cost-effective press-in monitoring systems, used for smaller and medium series as well as for changing products or individual pieces for monitoring and recording the press-in process. Users can be found in a variety of industries.