Hand-operated toggel presses with compressed air support NP4000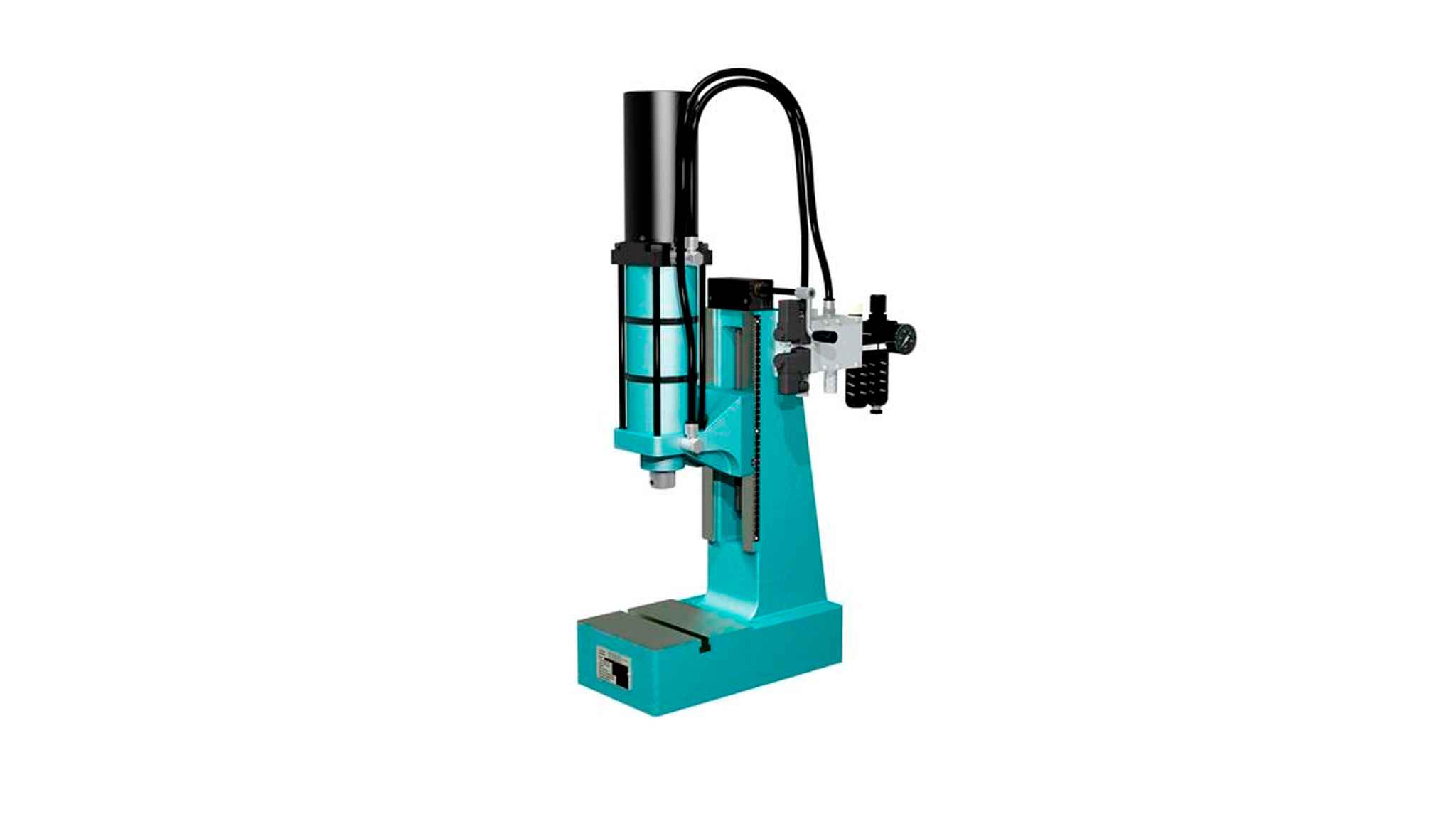 Product Features:
Hand-operated toggel presses with compressed air support for workstations
Nominal forces: max. 40 kN
Force stroke 0-6 mm with constant pressing force over the length of the lifting movement
Working stroke: max. 40 mm
Working height: depending on model, 58-325 mm
Throat: model-dependent, max. 300 mm
High-precision fine-tuning for power stroke
All models are supplied with the twist-proof square tappet
Description:
The hand-operated toggel presses with compressed air support NP4000 are used for joining with large nominal forces up to 40 kN at the end of the lifting movement. They are used for riveting, crimping, caulking or marking as well as for separating by punching and cutting. A pneumatic press unit is lowered onto the workpiece by manually pressing a toggel lever with support by a toggle until the toggle reaches the greatest retention force in its extended position. The bottom dead center of the toggel can be adjusted by means of a high-precision fine adjustment. As long as the toggle lever is held in the lower position, the pneumatic force of the press unit can be actuated with other hand via a manual pressure switch, which can be adjusted between 0 and 6 mm and provides a linear force profile. The presses offer a working stroke of max. 40 mm. Versions with different stands enable working heights of up to 300 mm and a working height of 58-325 mm.
Typical applications are manual workstations where no special two-hand operation can be used due to the special features of the assembly process or the workpieces. The presses enable frequent product changes for the production of small and medium series by simple and quick adjustment. The versatile presses can be found in a number of user industries, such as the automotive supply and automotive industry, medical technology, mechanical engineering or electrical engineering.