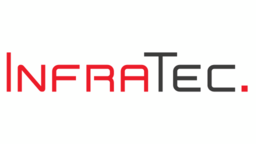 Thermographic test system for electronics and semiconductor module testing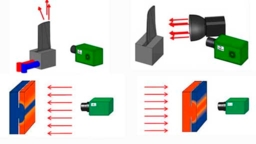 Product Features:
Turnkey inspection system
Infrared thermography cameras of the ImageIR® 10300, 9400, 8300 hp series, the VarioCAM® HD head 600 or 800 series
Spectral range: (1.5 ... 5.5) µm (ImageIR® series), (7.5 ... 14) µm (VarioCAM® series)
Geometric resolution: from (640 x 480) IR pixels to (1,920 x 1,536) IR pixels
Full frame frequency with ImageIR® 8300 hs with up to 1004 Hz
Thermal sensitivity: up to 0.015 K
Optional additional software for parameter-controlled automatic defect classification
Description:
The automated inspection system E-LIT allows non-contact failure analysis of semiconductor materials, electronic components and electronic circuits already during the manufacturing process. Inhomogeneous temperature distributions and local energy losses can be detected in the shortest inspection times on multi-layer PCBs and multi-chip modules by means of the special lock-in procedure and a powerful thermographic camera. The power supply is clocked for this process with a synchronisation module. Even defects that cause only mK or μK deviations can be reliably detected.
The measuring cell of the system consists of a thermographic camera ImageIR®, VarioCAM® HD head with an uncooled or cooled detector with an application-specific selectable resolution. The inspection system covers a spectral range between (1.5 ... 5.5) μm and (7.5 ... 14) μm and provides an infrared image frequency of up to 1004 Hz in full screen mode with (640 x 480) IR pixels. The system also includes an evaluation unit, which is equipped with a 19" industrial PC including software.
The software enables the display of different states of the measuring object in real time and contains extensive analysis options under laboratory conditions. With optional additional software, a parameter-controlled automatic error classification can be carried out.