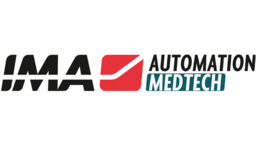 High-performance ring-stroke mounting systems ROTARY MED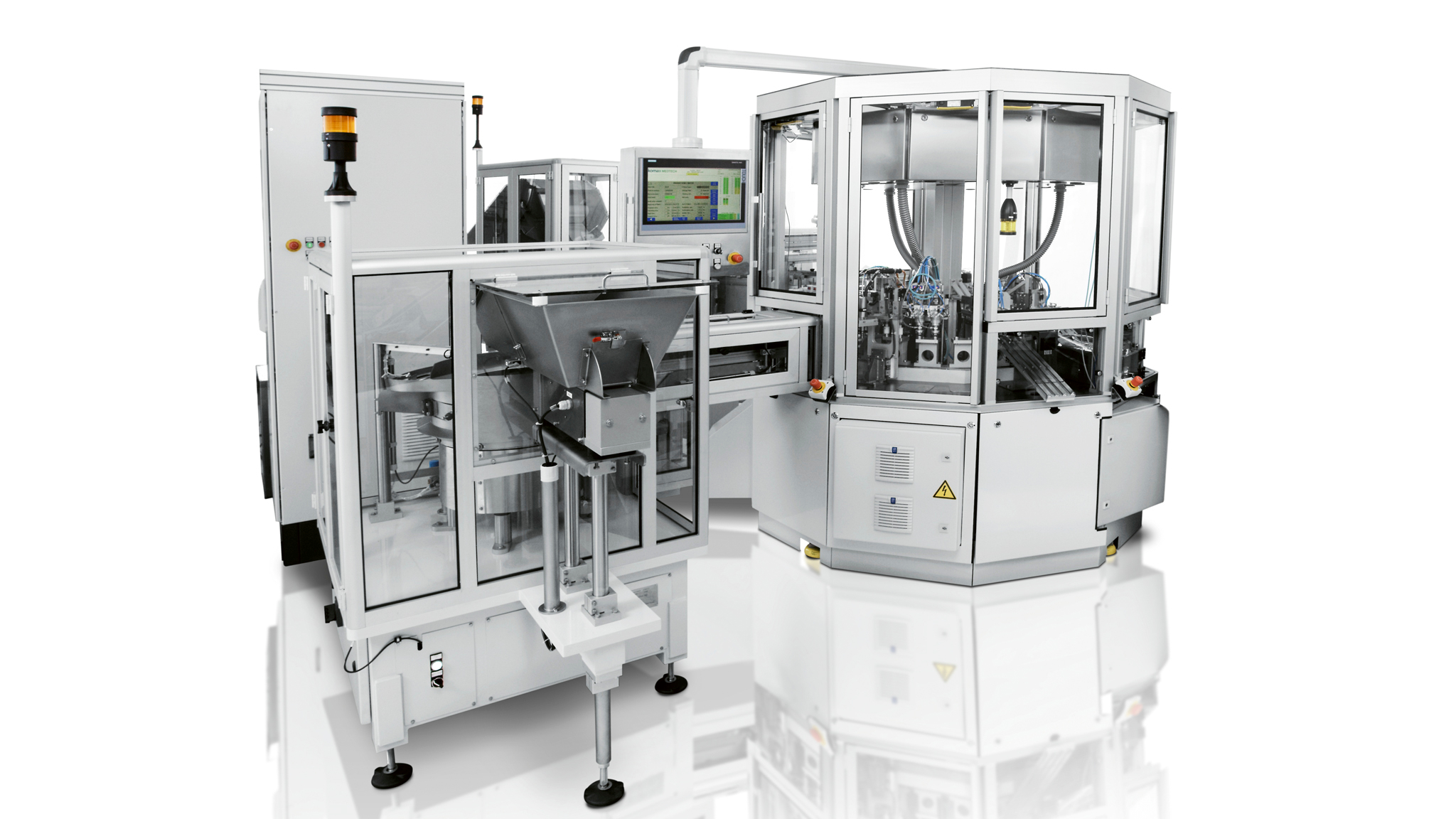 Product Features:
High-performance assembly systems ROTARY MED for medical products
Modularly constructed curve-controlled basic machine with application-specific equipment
Positioning accuracy: 30 micrometers
GMP-compliant machine design
Description:
ROTARY MED high-performance ring-stroke assembly systems from IMA Medtech are turn-key special machines for the pre-assembly or final assembly of medical technology and pharmaceutical plastic products with high cycle speed and in large numbers. They are suitable for applications with high demands on precision, accuracy and reliability at high application rates. 16, 20, 24 or 28 stations can be integrated. The systems offer a GMP-compliant machine design and cycle times of up to 70 parts per minute. Typical manufactured products are applicators such as inhalers and sprayers, medical disposable items such as syringes, cannulae, etc.
The transmission from station to station is synchronized and clocked. Typical processes are joining, handling, testing, marking and packaging. ROTARY MED high-performance ring-stroke assembly systems for medical technology products are realized as turnkey customer-specific solutions and are based as far as possible on modularly constructed curve-controlled ring-stroke ground machines. The number of integrated process stations varies according to application.