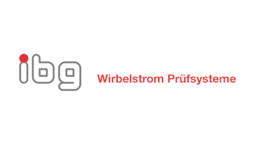 Eddy current crack detection system eddyvisor®C (digital)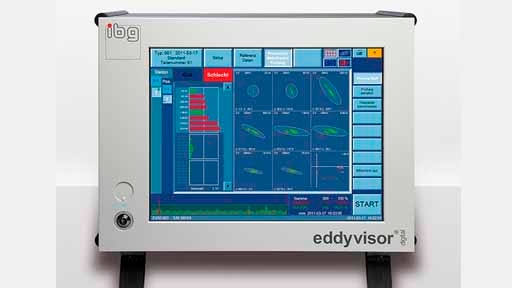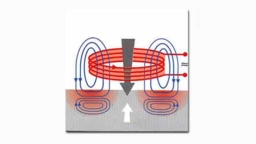 Product Features:
Crack testing with eddy current tester as table or built-in devices
Calibration using one or more good parts or good/bad parts with artificial or natural defects
Connection of special probes prepared with distance compensation
Carrier frequency range from 10 kHz to 10 MHz in 10 steps
Independent channels: 2 (standard), optionally up to 16
Filter frequency range: 6-20 kHz
Testing speed: max. 50 m per second
Crack detection: from 50 µm depth
Settings of 50 test part types can be saved internally
15 "Touch screen, visualization of 3D graphics (C-Scan)
Several DSP high-performance processors
Interfaces: Ethernet, 3 x USB 2.0
Description:
The eddyvisor® C eddy current crack detection system is used to detect cracks and pores on workpieces with electrically conductive surfaces. A maximum of 16 probes can be connected to the devices with two or optionally up to 16 independent channels, with which the workpieces can be scanned at speeds of up to 50 m per second. The combination of probes with distance compensation is primed, which requires the allocation of two channels per probe. One of the system's strengths is the parameterization by teaching in one or more good parts, which guarantees that unexpected errors can be found dependably. The tolerance zones for the subsequent test are defined via the good parts. Usually, the calibration of eddy current crack testing devices does not require good parts with defined defects. Up to 50 test parts can be saved. 64 or optionally 128 optically decoupled inputs and outputs are used to connect to a PLC. PCs, printers or a remote control can be connected via Ethernet or USB. Data transfer is also possible without a network connection using USB sticks.

Eddy current crack detection systems eddyvisor®C (digital) detect surface defects such as cracks or pores on typically rotationally symmetrical workpieces and can be used for 100% testing in the production environment and in the laboratory. Complex tasks with up to 16 test centers can be carried out simultaneously. Typical testing parts are screws, steering ball pins, piston rods or toothed racks as well as small bulk goods to be tested in the continuous flow of material. User industries are amongst others the mechanical engineering and the automotive and automotive supply industry.