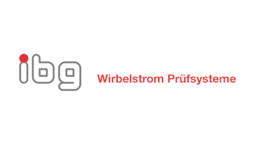 Crack testing units eddyliner C (digital)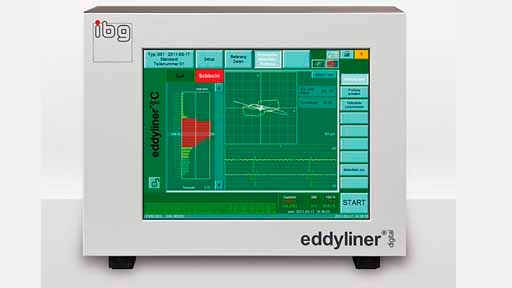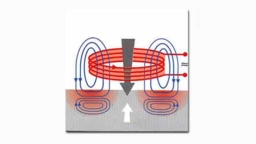 Product Features:
Carrier frequency can be selected from a range of 3 kHz - 10 MHz in 21 steps
Filter frequencies in the range of 6 Hz - 5 kHz
Data storage: test results, part types and device settings
Housing: fully encapsulated and usable in dusty production environments
Table housing, tiltable with folding feet
19-inch rack installation with optional installation set
Eddyliner C can be operated remotely from via VNC Viewer software
IO ports for PLC connection
Gigabit Ethernet network
Description:
Crack testing units eddyliner C (digital) by ibg are used in the non-destructive detection of surface defects using eddy current testing methods. Open cracks and pores as well as defects near the surface of electrically conductive components can be detected. The crack testers scan level and rotationally symmetrical component surfaces using fixed or linear moving probes while the test item is being rotated. Rotary heads equipped with probes are available for scanning applications of fixed components as well. The carrier frequency can be selected in 21 steps from a range from 3 kHz to 10 MHz; the filter frequencies range from 6 Hz to 5 kHz. The good part / bad part test result is shown on display as a bar chart or waterfall diagram. Interfaces are IO ports for PLC connection with 32 inputs and outputs and Gigabit Ethernet.