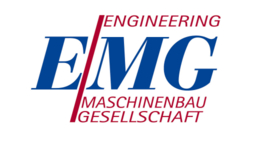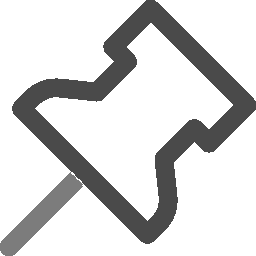 Contact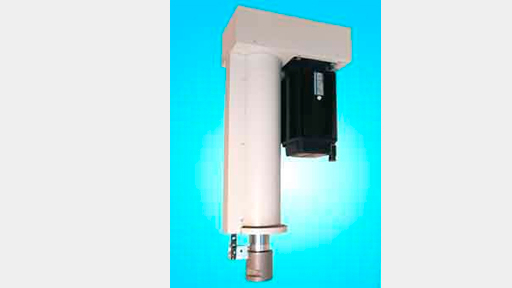 Product Features
maximum forces of 0.5 up to 300 kN with a robust ball screw or press forces from 160 kN with roller thread spindle
maximum traversing speeds range from 100 mm/s to 240 mm/s
stroke lengths are between 0-100 and 0-700 mm, the standard stroke is 250 mm
Description:
Electric joining modules FGM with NC control are electromechanical pressing, pulling and joining systems, in which the control unit is already integrated into the power section. The press modules, available in eight sizes with different product variants, offer maximum forces of 0.5 up to 300 kN with a robust ball screw or press forces from 160 kN with roller thread spindle in both the compression and tension directions. The maximum traversing speeds range from 100 mm/s to 240 mm/s. Depending on the product variant, the stroke lengths are between 0-100 and 0-700 mm, the standard stroke is 250 mm. The press modules can be installed either standing or horizontal. The force of the spindle is measured with a piezoelectric force transducer integrated in the tool holder. The actual forces on the tool are thus determined without the friction of the spindle or the pressure tube distorting the measurement. This allows a force control with an accuracy of <1% of the nominal value and a high reproducibility of the process. For measuring the built-in distance resolvers with a resolution of 0.005 mm are integrated into the drive. The press path can be monitored and controlled via a separate displacement transducer at the tool holder, which allows a repeatability of up to 0.01 mm.
The control unit of the press module is already integrated in the power section, which allows for a more precise and faster process control as well as shorter clock times as opposed to an external control. The integration is simplified, a separate PLC is superfluous and the wiring effort is reduced, which offers cost advantages. The programming, evaluation and documentation are carried out via a user-friendly interface on a PC or an external analysis unit. The controller provides digital inputs and outputs as well as CANopen, ProfiBus and Ethernet interfaces for programming and communication with a higher-level control.
Electric joining modules FGM with NC control consist of the ball screw, tool holder with force transducer and the drive with servo actuator, resolver and toothed timing belt for power transmission in a solid housing. For press forces starting at 160 kN, roller winding spindles are used.