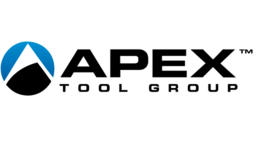 Customer-specific screw systems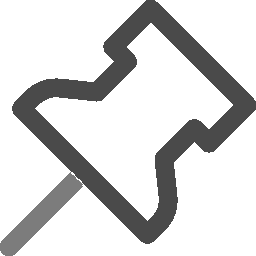 Contact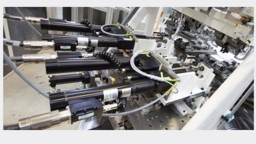 Product Features
Typical screw sizes: M 8-M 14, up to M 36 possible
Typical component sizes: max. 500 kg (with workpiece handling)
Torque range: 2-1600 Nm
Screw connections: typically 2-30, realized up to 40
Cycle times: application-specific, min. 20 s
Automated handling: linear axes, XYZ gantry axis systems, vertical articulated arm robots
Optional functions: identification systems, joining by pressing, dimensional measurements and tests, mechanical function tests, adjustment etc.
Description:
The customer-specific screw systems from Apex Tool Group are used for the semi-automatic and fully automatic screw mounting of larger and heavier components with a large number of screw points. The assembly is carried out by means of built-in screw spindles, in which either a spindle with automatic handling by linear axes or robots carry out several screw connections in succession, or multi-spindle screwing systems are used. The maximum available screw torque reaches 1600 Nm. Interlinking of several manual screw work stations is possible. The screw mounting can be customized with additional mounting tasks, for example press-fitting, or with measuring, testing and adjustment functions. The workpiece carrier transfer system GardoTrans can be adapted for components with up to 500 kg weight. The screws and nuts with typical thread sizes of M8-M14 are fed separately to the screw point or are preassembled manually.
The customer-specific screw systems are used for the semi-automatic or fully automated assembly of components and heavy subassemblies up to 500 kg with a large number of screw points. The systems are especially used for function-critical or safety-critical screw connections, in which data requiring documentation must be stored. Typical mounting parts are car and truck components, motors, transmissions, steering systems, axles, wheel carriers and cylinder heads. User industries are found in the automotive supply and automotive industries as well as manufacturers of commercial vehicles, construction machinery and the aerospace industry.
Turnkey screw systems are based on the modular DGD tools or the intelligent screw-in spindles DGD-BTS and are built as far as possible in the modular system or with special sizes according to customer requirements. The systems range from the semi-automatic screw station to the complete assembly line. The systems include a rack with protective housing, the complete screw technology with feeders for screws or nuts, force-distance monitoring, control and operating unit. As a rule, the modular workpiece carrier transfer system GardoTrans is used. The systems are equipped with standardized mPro-400S controllers from Apex and are integrated into the production environment.