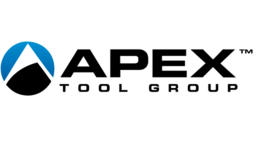 Hand-held multiple tool systems with torque handling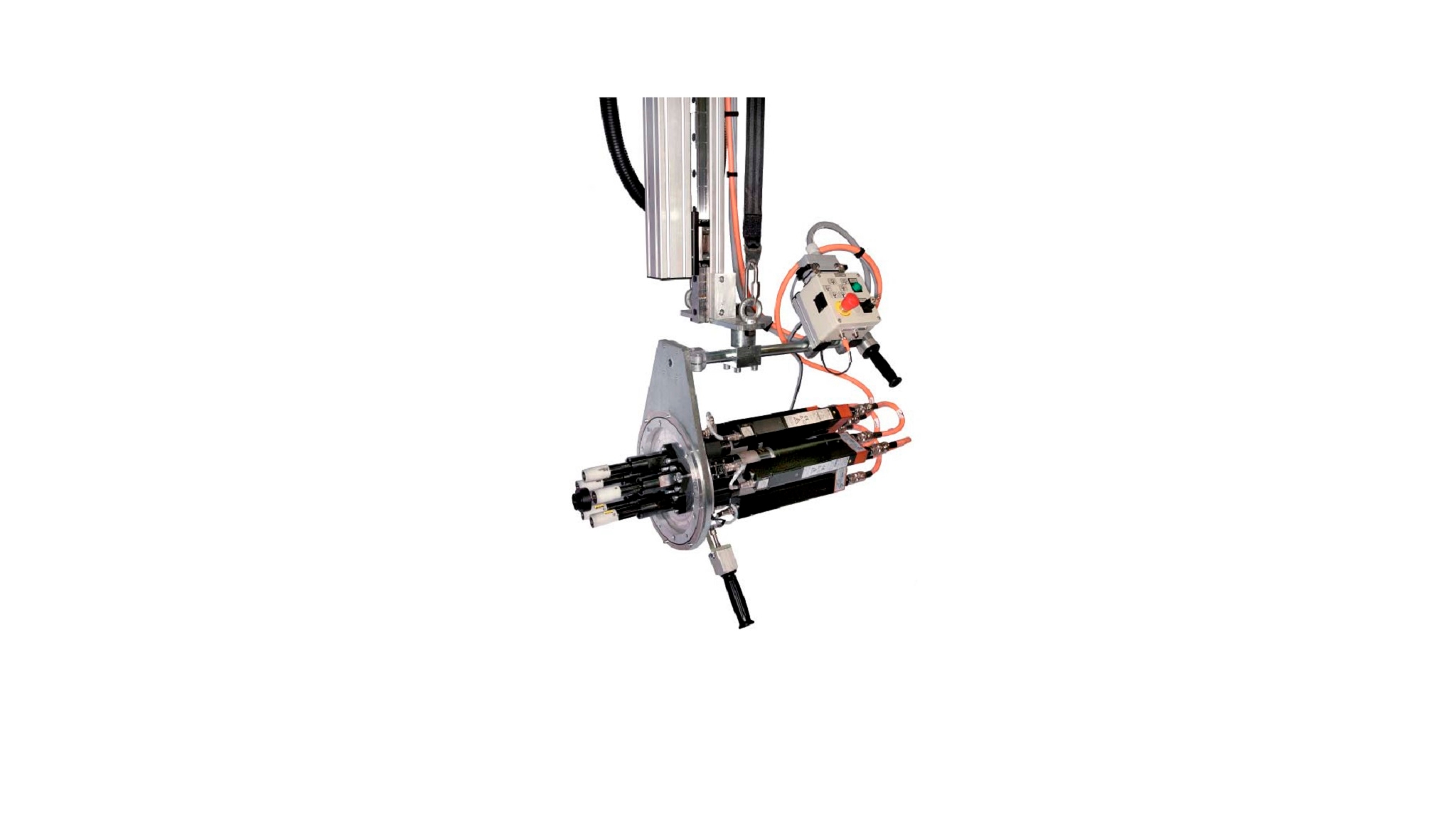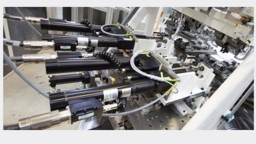 Product Features:
Modular multiple screw system with 2-6 tool
Application-specific tool DGD BB Single cable version, intelligent installation spindle or wireless EC tools with force-distance monitoring
All common screwing methods as well as complex tightening procedures can be realized with standard software
Transducer: Torque measurement with precision strain gages on the drive shaft and rotation-dependent incremental angle gauges, in the case of wireless EC screw gauges Angle detection via resolver in the motor
Torque ranges: 2-300 Nm
control via controller m-Pro-400S in the compact housing with integrated power parts TM (1-2 channels) or as a control cabinet with up to 32 channels
Accessories: Balancer for manual movement, lifting cylinder for controlled movement, telescopic guide, rail systems for up to 1200 kg load
Description:
The hand-held multi-tool-systems with torque handling are force-controlled multi-screw systems that can be quickly and flexibly constructed from modular components. The tool unit is built with 2 to 6 installation grommets DGD BB single-cable version, intelligent installation spindles or wireless Cleco EC handhelds, which cover a torque range of 2-300 Nm. The tools are mounted annularly in a vertically, horizontally or horizontally rotatably mounted base plate. The multiple tool is suspended linearly on a rail system with a load bearing capacity of up to 1200 kg and can optionally be tilted about its longitudinal axis or moved up and down vertically with a telescopic suspension. The movement is supported by a balancer in manual handling or is controlled by a lifting cylinder. The Torque Handling System can also be used to guide hand-held single screws. The controller m-Pro 400S, which is integrated in a compact housing or is implemented as a standard control cabinet, is used for control purposes. Operation is via a touch-screen panel with graphical user interface and menu navigation. The control system can be used to program all current torque, rotation angle and stretch limit screw processes, as well as complex tightening methods.
The torque handling system for multiple tools is designed with customer-specific modular components and used for the stationary torque and rotation angle-controlled simultaneous screw mounting of 2-6 screws and for function-critical and documentation-critical safety-critical screw connections. It can also be used for hand-held simple tools. A typical field of application is the semi-automatic assembly of motor vehicle assemblies, for example, cylinder heads, wheels, gearboxes, clutches, axles, drive shafts or spring collars. The most important users are the automotive supply and automotive industry.