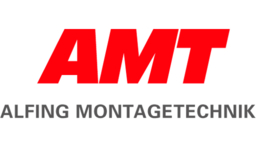 Multiple screwing stations for axles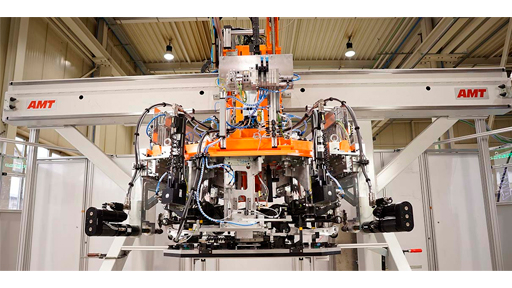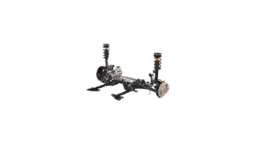 Product Features:
Multiple screw-mounting stations for axles
Automated assembly of front and rear axles
Application-specific screw stations with up to 2x10 screw locations simultaneously
Customized assembly systems with multiple joining stations available
Description:
Multiple screw-mounting stations for axles by Alfing Montagetechnik (AMT) can be used in the automated bolting of steered car front axles and rear axles. Typical parts to be assembled are wishbone and trailing arm, axle carrier and wheel carrier or pivot bearings, tie rods and coupling rods. A particular strength is the simultaneous screwing at several points while compensating for high tolerances. Alfing Montagetechnik has a high level of product-specific bolting technology know-how and project experience in assembly systems as well as in the automation of handling equipment. Multiple screw-mounting stations for axes are joining stations to be integrated into customer-specific assembly systems. In automated assembly up to 20 integrated screw spindles are equipped to tighten previously inserted screws. The quality of the screw connection is monitored and documented for each screwing process. Customer-specific multiple screw mounting units for axles, realized by Alfing Montagetechnik as semi-automatic solutions, are also suitable for axle assembly in electric vehicles. Users can be found in the automotive and automotive supply industry. The delivery of turnkey axle assembly systems is possible as well.