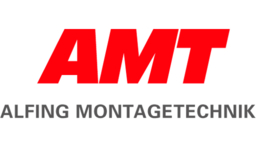 Compact fixture nutrunners KSX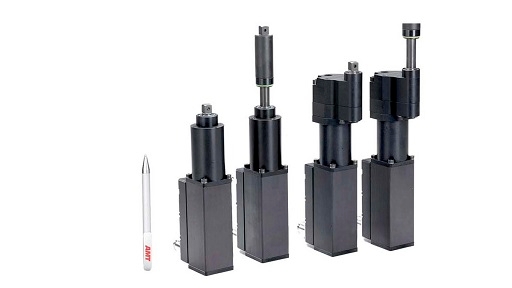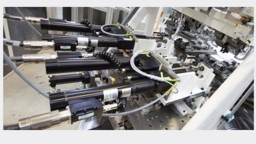 Product Features:
Inline, angular or offset output
Torque ranges: (depending on model): 3 - 83 Nm
Angular accuracy: +/- 3 °, absolute
Torque accuracy: Tolerance +/- 7% at cm / cmk greater than or equal to 1.67
Length (model-dependent): 173,3-327,4 mm
Weight (model dependent): 1,04-2,69 kg
Integrated torque and rotation angle sensors
Digital communication with the controller (SMX series)
Integrated status display
Description:
Compact fixture nutrunners KSX from Alfing Montagetechnik GmbH (AMT) are compact, lightweight and powerful compact tools for monitored screwing. They apply offset, angular or centric outputs and a reaction torque sensor for torque measurement. The rotation angle is detected by a linear hall sensor. As a result, screw connections can be realized permanently with the highest precision and the highest quality. The angle detection also checks whether the specified torque was actually introduced into the screw connection. AMT SMX controllers monitor the torque-equivalent power consumption of the tool as a redundant control. Thus, all requirements of safety-relevant or quality-critical screw connections are met. KSX compact fixture nutrunners have an integrated data chip for storing all relevant tool data, which are automatically read out by the respective controller as soon as the tool is connected. A complex parameterization is not required. The data chip also stores the number of screw cycles performed. This enables the development of individual maintenance concepts in the sense of preventive maintenance. Operating and communication status is output via an integrated LED display. The rotatable connection plug can be infinitely adjusted to the respective installation situation.